WELDING
As one of Chicago-land's top metal fabricators, Palatine Welding provides high quality, precise welding for each and every project. Listed below are our capabilities and current certifications that allow us to maintain these high standards for customers.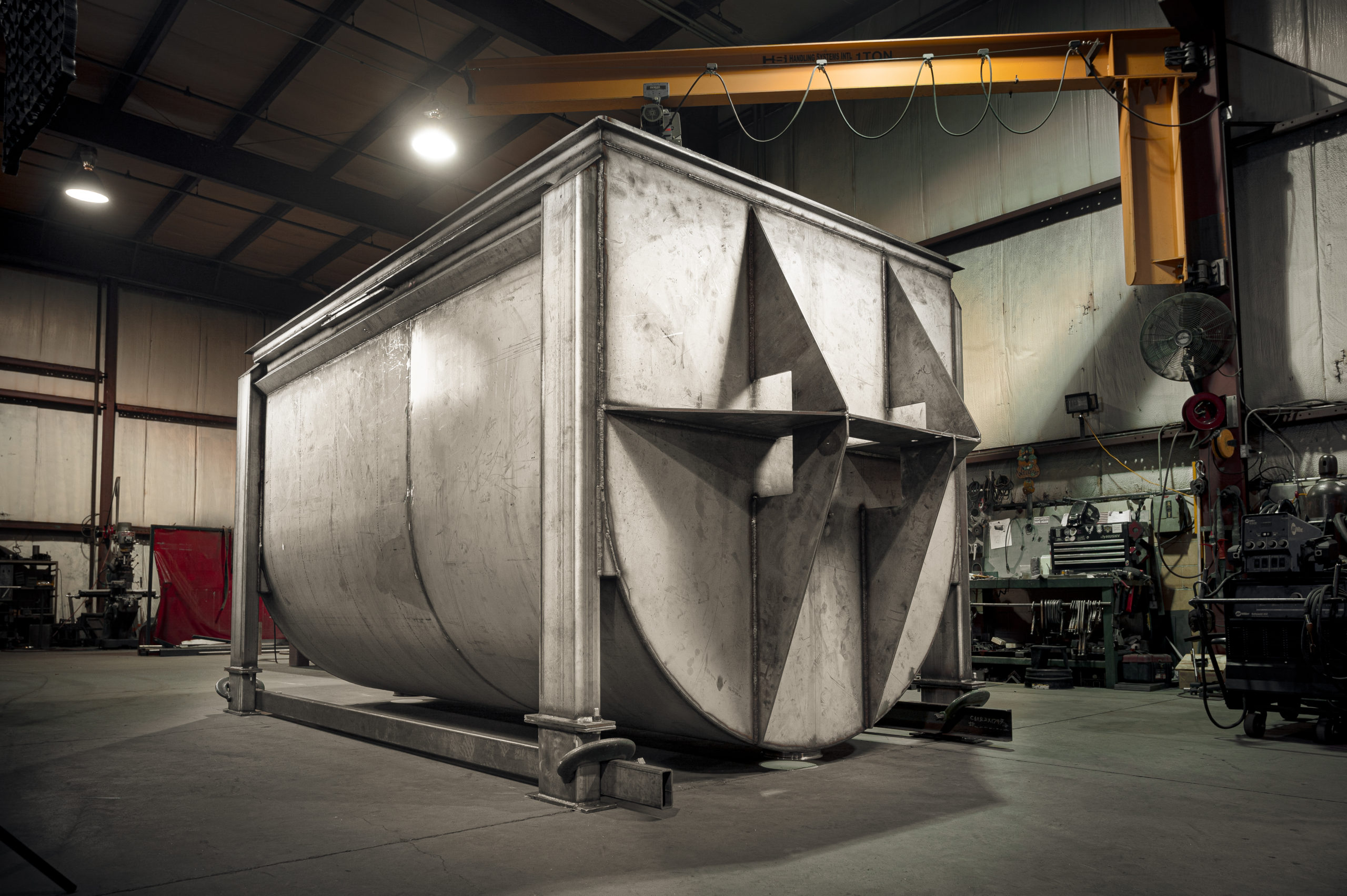 Welding Capabilities:
MIG Welding
TIG Welding
Bore Welding
OD and ID Build-Up Welding
Pulse Welding
Overlay Welding
Current Welding Certifications:
D1.1
D1.6
ASME, Section IX
**Palatine Welding will also certify as required for your project
MATERIALS
At Palatine Welding, we work with a wide range of materials that allow us to customize projects to the exact needs of our customers. Ranging from 18 gauge to 6'' plate fabrications, our material capabilities include but are not limited to:
Stainless Steel

Aluminium

Carbon Steel

A36
A572
Gr.50
C1018
AR400
1045
T-1
Alloys

C276
MA 253
S330
AL-6XN
2205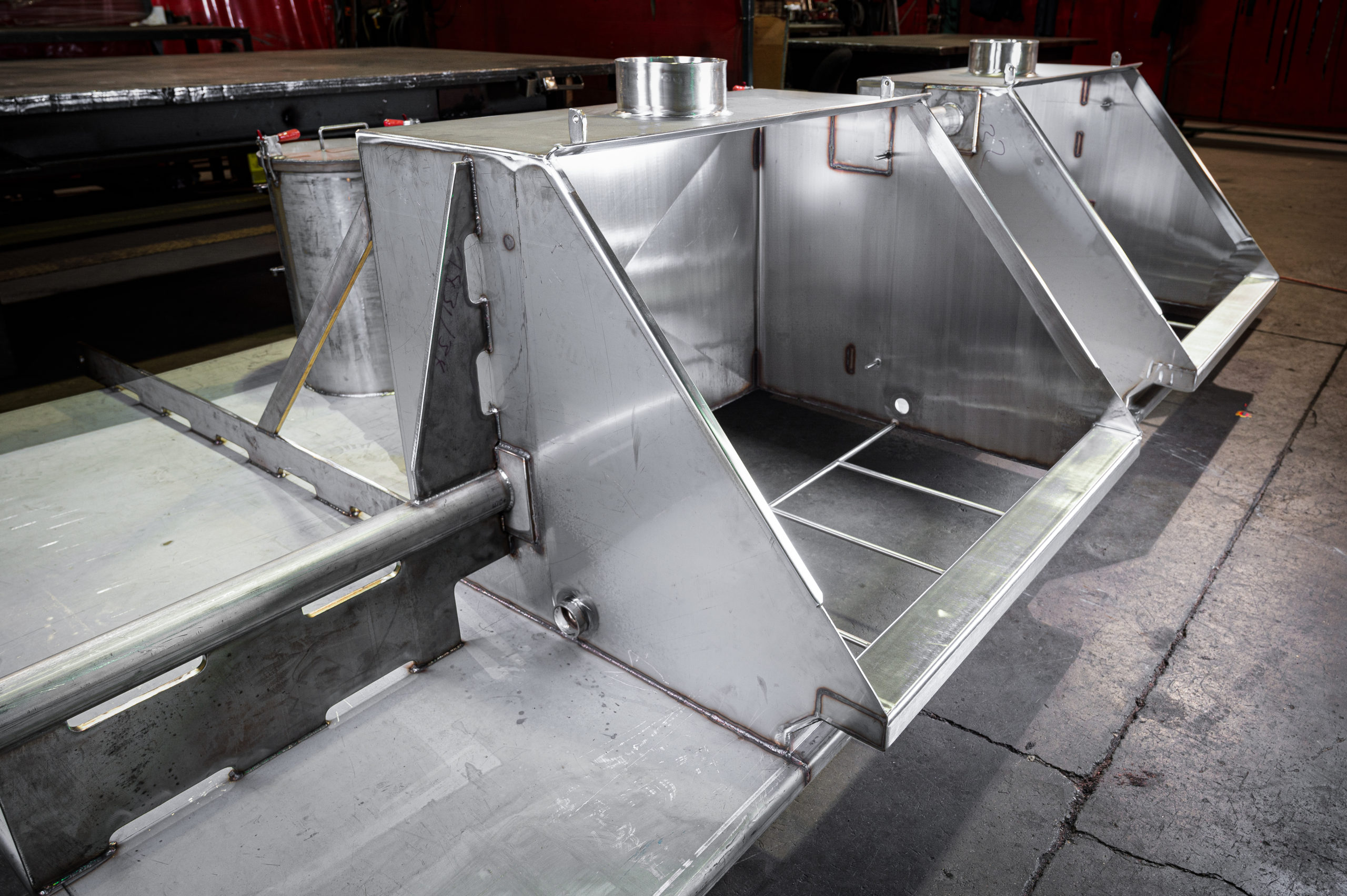 CUTTING & PROCESSING
The Cutting and Processing Department is where the shop begins all projects. The responsibilities of this department include:
Shearing
Sawing
Drilling
Machining
Punching
Forming
Rolling
Metal Bending
Flame Cutting
Oxyacetylene Metal Cutting
High Definition Plasma Cutting
Laser Cutting
Water Jet Cutting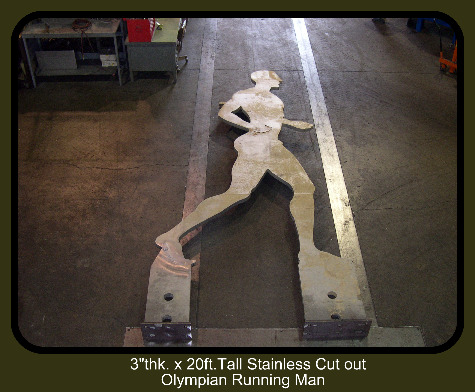 This expert group of individuals organizes, marks, and stacks as necessary for the shop fabricators to efficiently find and use the metal parts required to produce each project. This team is well versed in the operation of the equipment necessary for the fabrication of metals. They have a complete understanding of the blueprints and detailed information provided them to successfully prepare the job for the metal fabricator.
PROJECT ASSEMBLY
We also offer the option of assembling a complete project to be shipped directly to your customer. Examples of this include but are not limited to: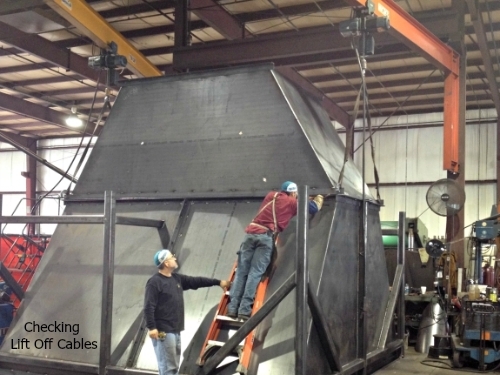 Process Systems

​

Piping Systems 

​

Tank Systems

​

Conveyor Systems

​

Furnace Systems

​

Automation Systems

​

Platform Systems
Railing Systems

Safety Systems

Machinery Guards and Covers​
Facility Guards​

Production Systems

​

Security Systems

Window, Door and Floor Gates

Sheet Metal Enclosures
FINISHING, COATINGS & PAINTING
If your project has a special coating or finishing requirement, Palatine Welding has the experience and capability to make sure it is completed successfully​. These capabilities include, but are not limited to:
Stainless Steel or Aluminum Polishing

​

Sand Blast or Bead Blast

​

Thermal Stress Relieving

​

Heat Treating

​

Prime Painting
Finish Painting

​

Powder Coating

​

Plating

​

Galvanizing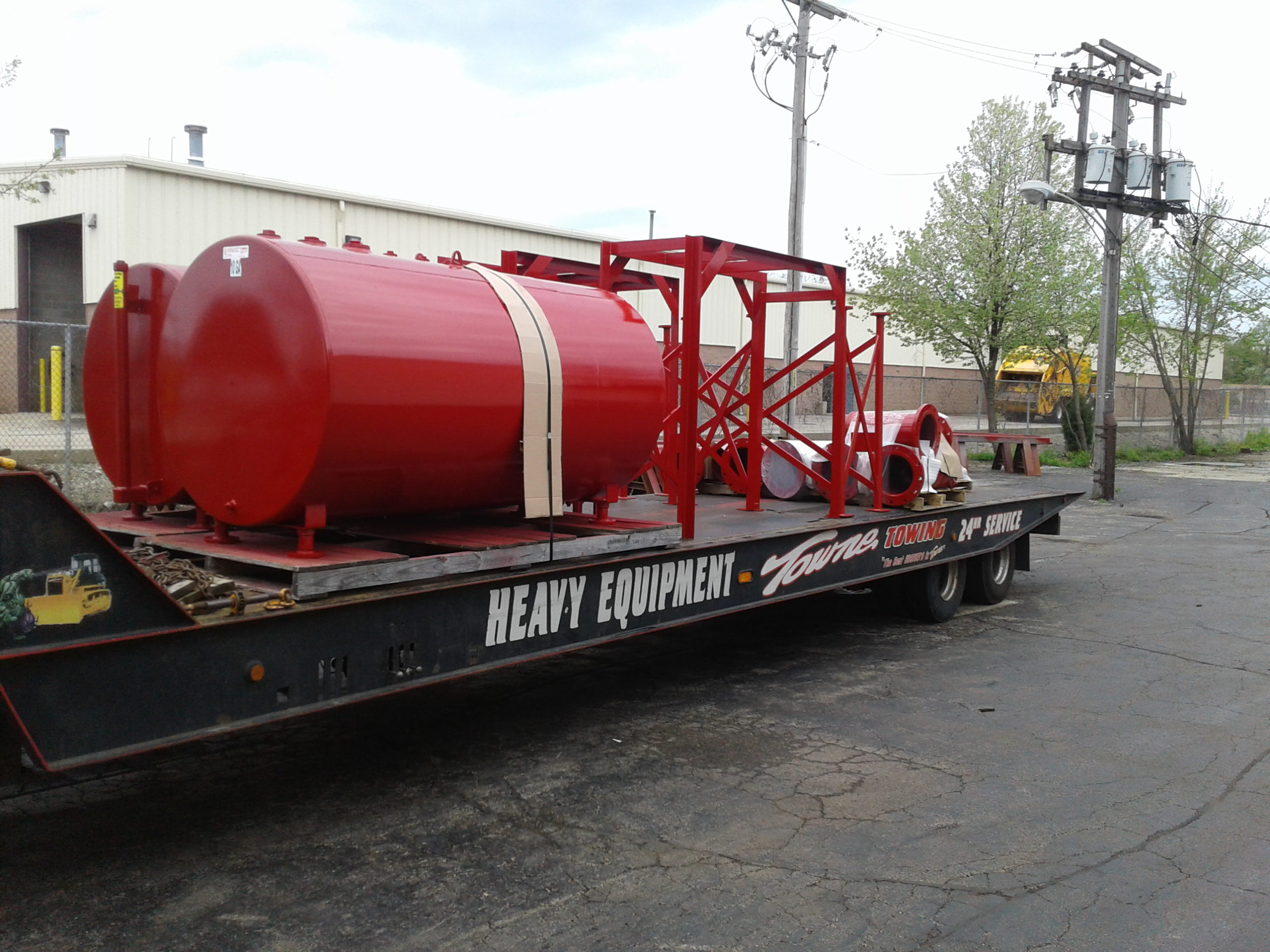 PACKAGING & SHIPPING
Whether we are packaging a product to be shipped across town or the other side of the world, our shipping personnel know what it takes to ensure the product will arrive safely at the final destination. ​All products are packaged according to the shipping method, in which customers can set up their own trucks to pick up their projects, or have Palatine Welding set up the final delivery.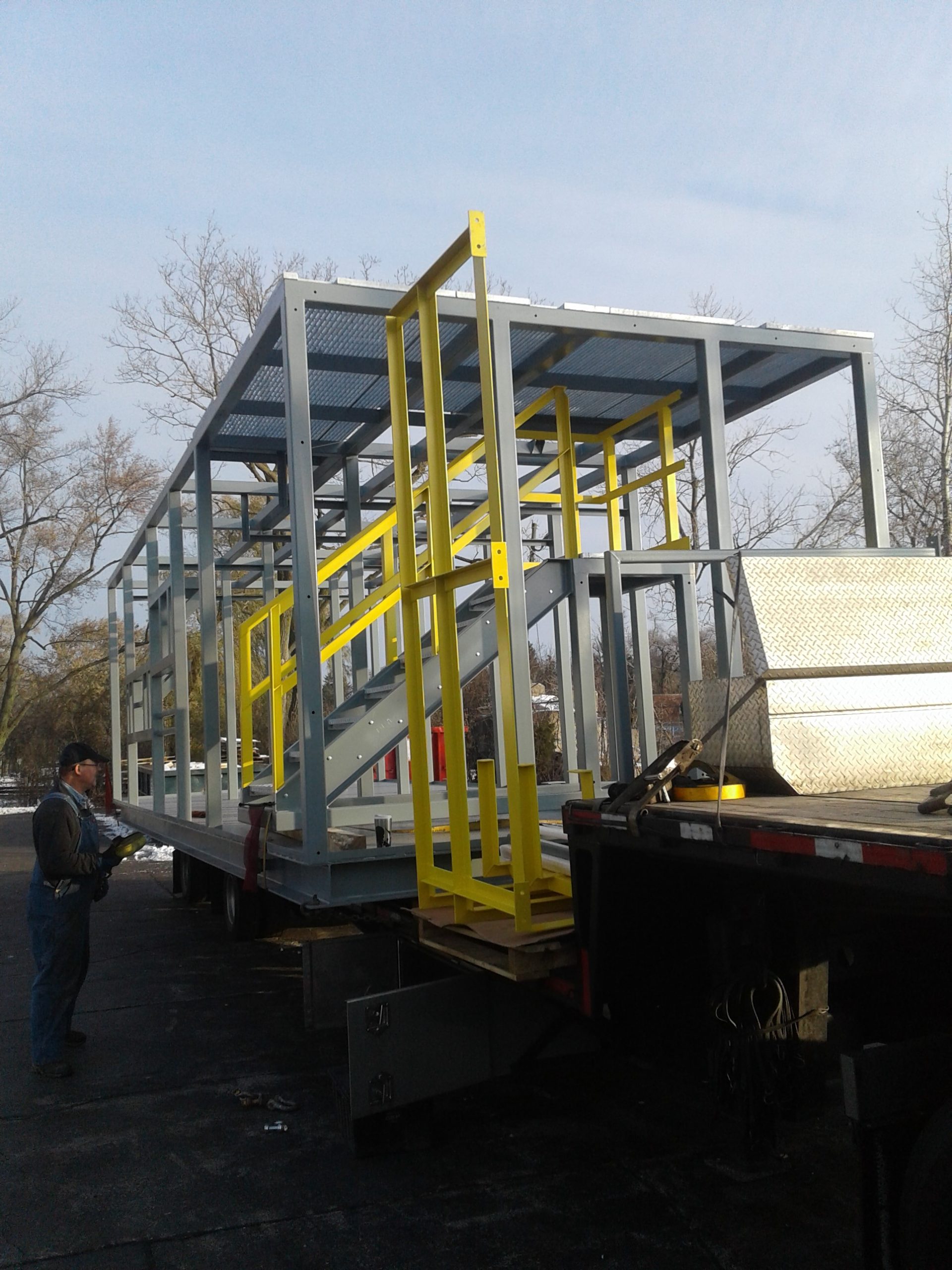 Shipping Options Include:
Flatbeds
LTL
Box Van
UPS
FedEx
INSPECTION & QUALITY CONTROL
Inspection Standards for the Welding and Metal Fabrication Industry are constantly evolving, and our inspection personnel are continuously educating themselves to stay ahead of these requirements. In order to ensure the highest quality products for our customers, our inspection process includes the following:
Full-Time Inspector on Hand at All Times
2,400 SqFt Dedicated Inspection Area
Detailed Procedure Checklists – Tracks each inspection step by step to establish consistency and high-quality
Dimensionally Measured Blueprints – Verifies accuracy of project measurements
Traceable Materials – All materials are fully traceable through inventory and purchases to track what was used in each project